Posted by: crapshoot
Teach a man to hunt and feed him for life........ -
09/13/16
09:41 AM
I have been mentoring my cousins 2 boys in coyote hunting the past couple of years. They have been deer hunting with their dad the past few years also. I told them this past year that if they put in on a party tag for antelope horns shorter than ears, and if they drew tags, I would take them. Well luck was on their side and they drew the tags.
After the long anticipated wait, the date finally arrived. We left Wednesday after work and school with their dad and younger brother in tow to start hunting Thursday morning and giving us 3 days to get it done before having to head home Saturday night.
Thursday would provide many opportunities and misses. But they had a blast and looked forward to the next days hunt.
The next morning would start with a little hiccup. We leave the motel at 5 am and about 15 miles out of town I noticed my bino pack wasn't in the truck. Then it hit me! OH CRAP! IM GOING TO BE SICK!
I realized that when we were unloading the gear from the truck the night before and knocking all the dust off everything in the back of the truck, I had hung my bino pack on a tree stump in front of the motel and forgot to pick them up.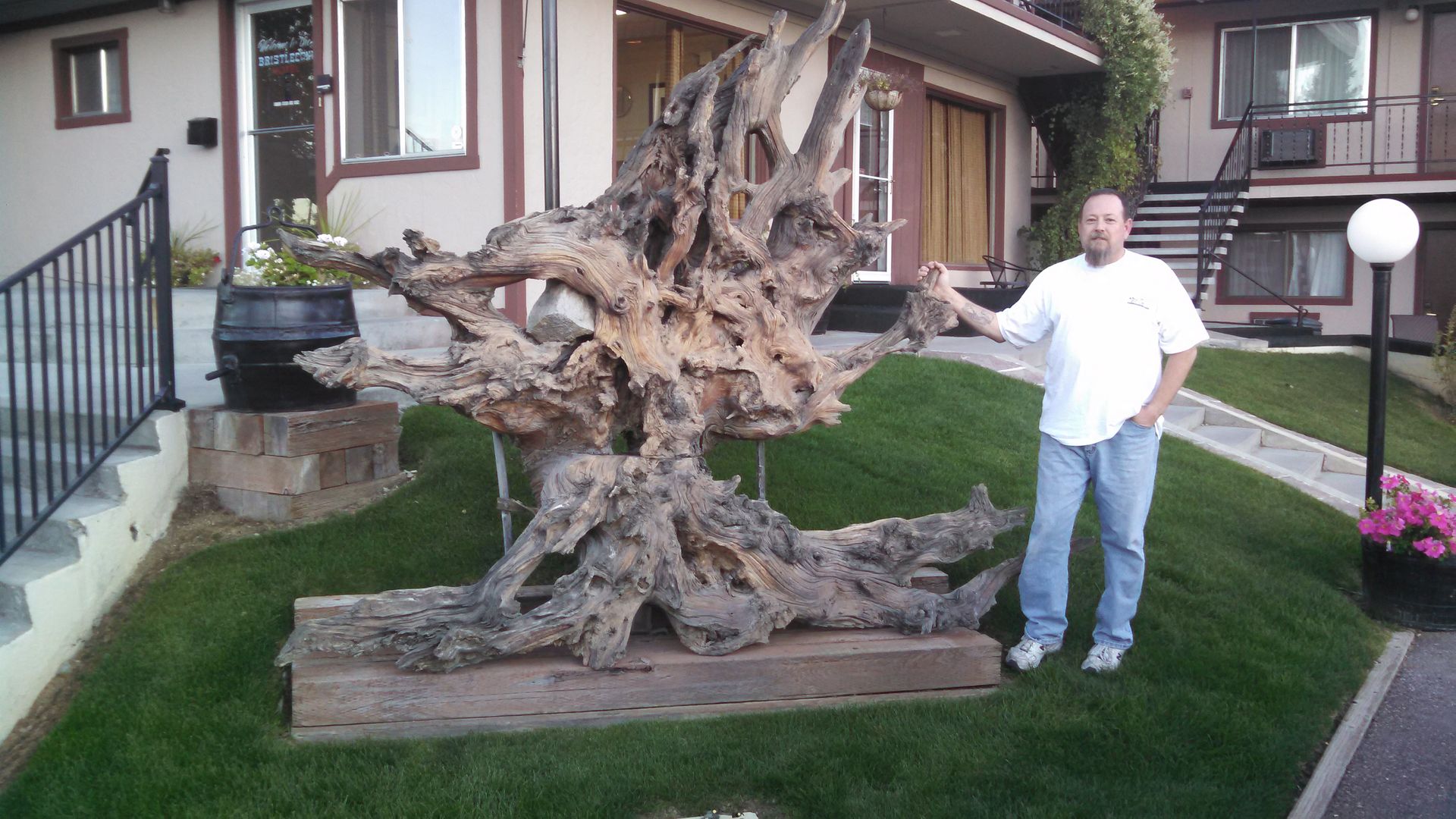 A quick prayer and 95 mph drive back to the motel and God ANSWERS PRAYERS! $2000 worth of optics right where I left them.
Despite the now late start, we spotted a couple goats walking the same direction as we were going down the hwy. I just cruised past them and stopped behind a hill. I gave my cousin my binos and range finder and sent him and his 2 boys over the hill. I stayed in the truck with the youngest boy. 20-30 min later I look up to see this coming over the hill.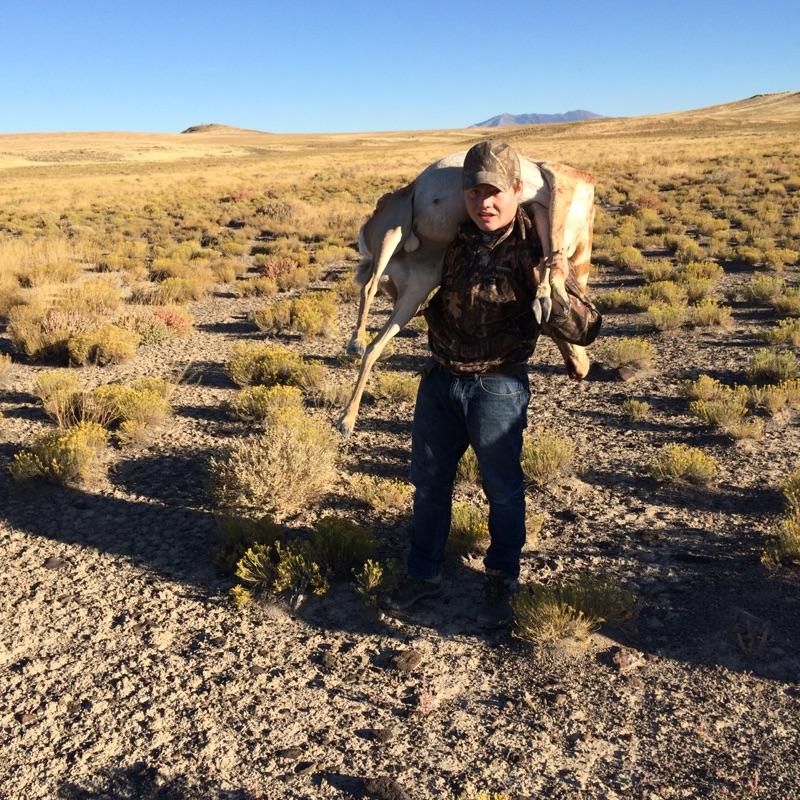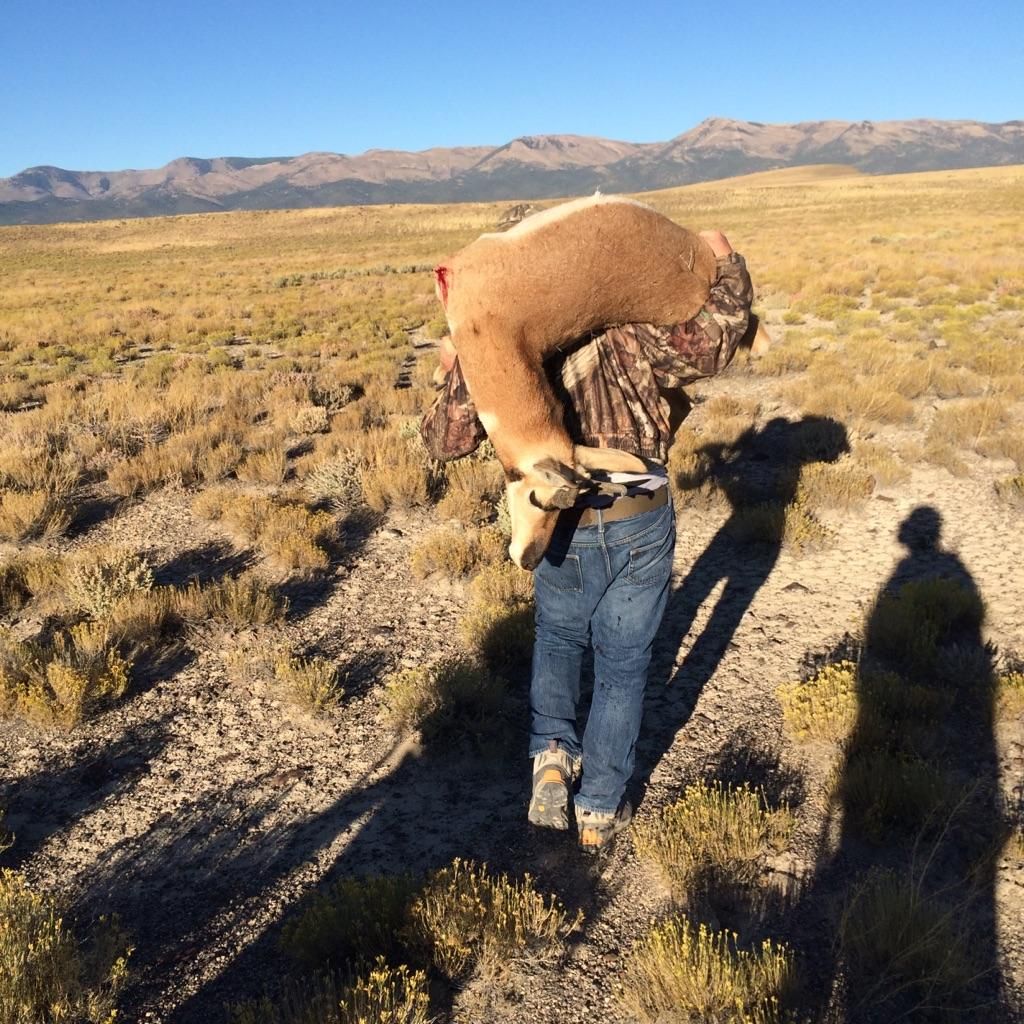 Dad ranged the shot at 350yrds and told him to hold 6" over with his 243. 1 hitter quitter! He had his dad and brother load it on his shoulders and was rewarded with a shot of pee to the face.
Family photo time!
Dad and Alec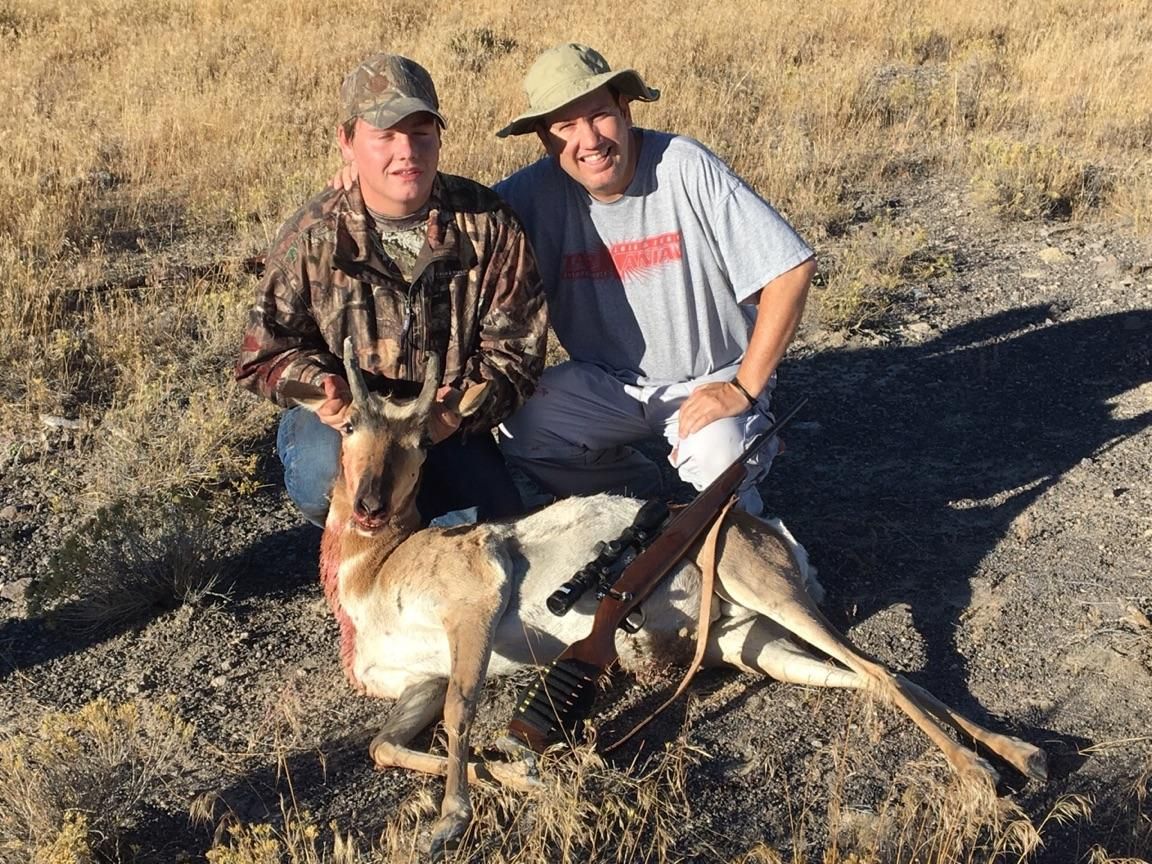 Alec, Brock, Cormick and myself.
Some instruction on gutting.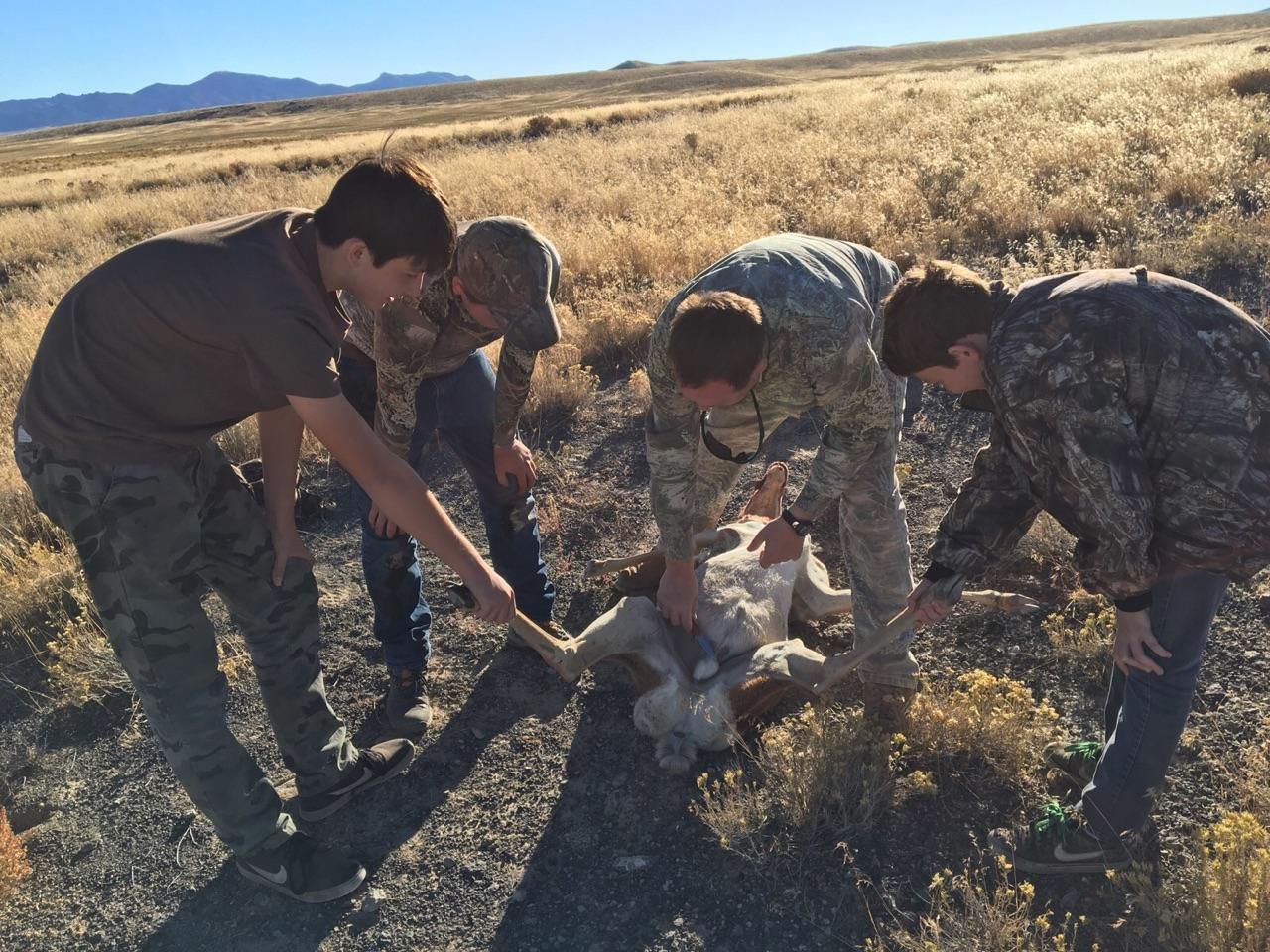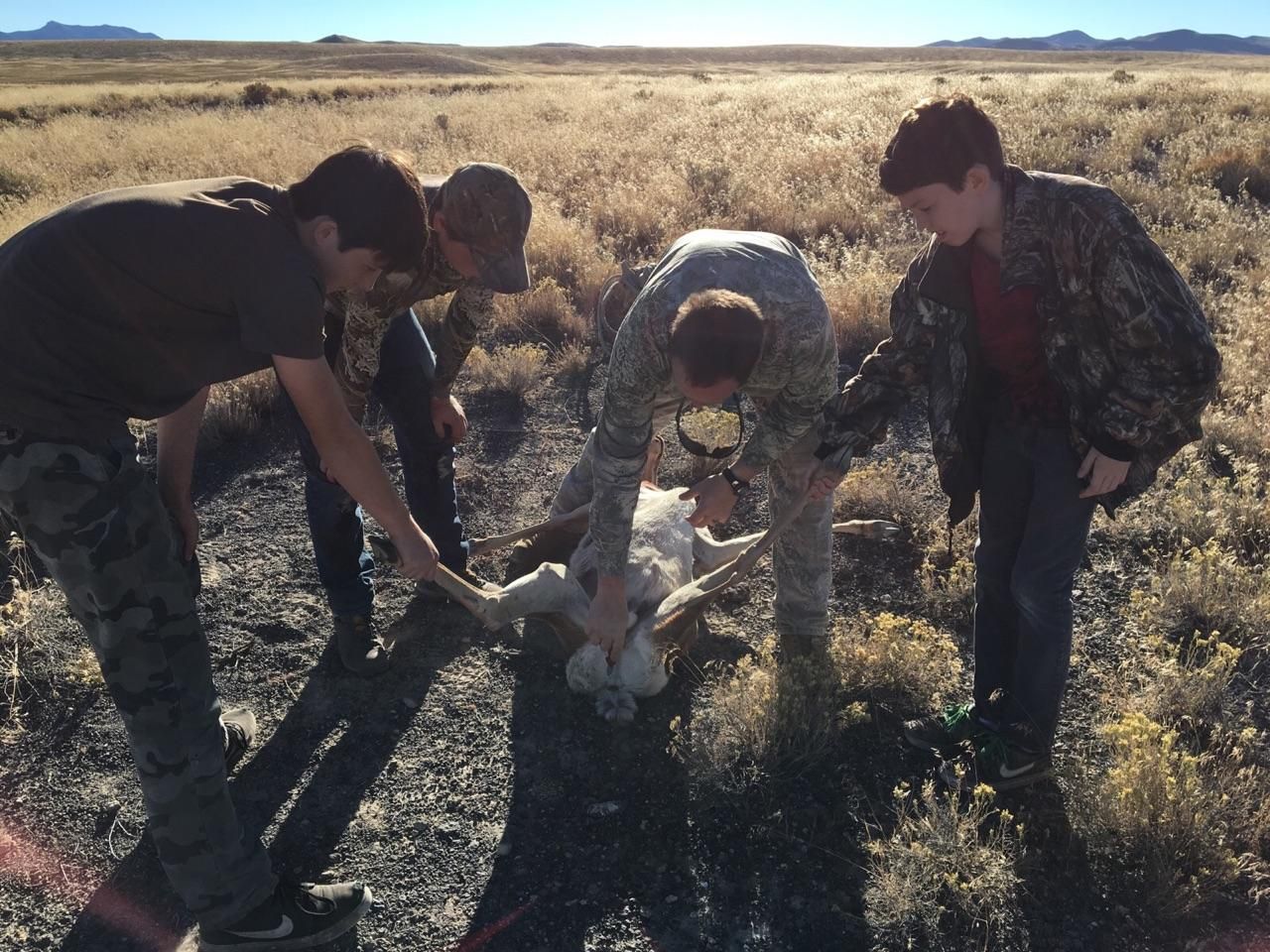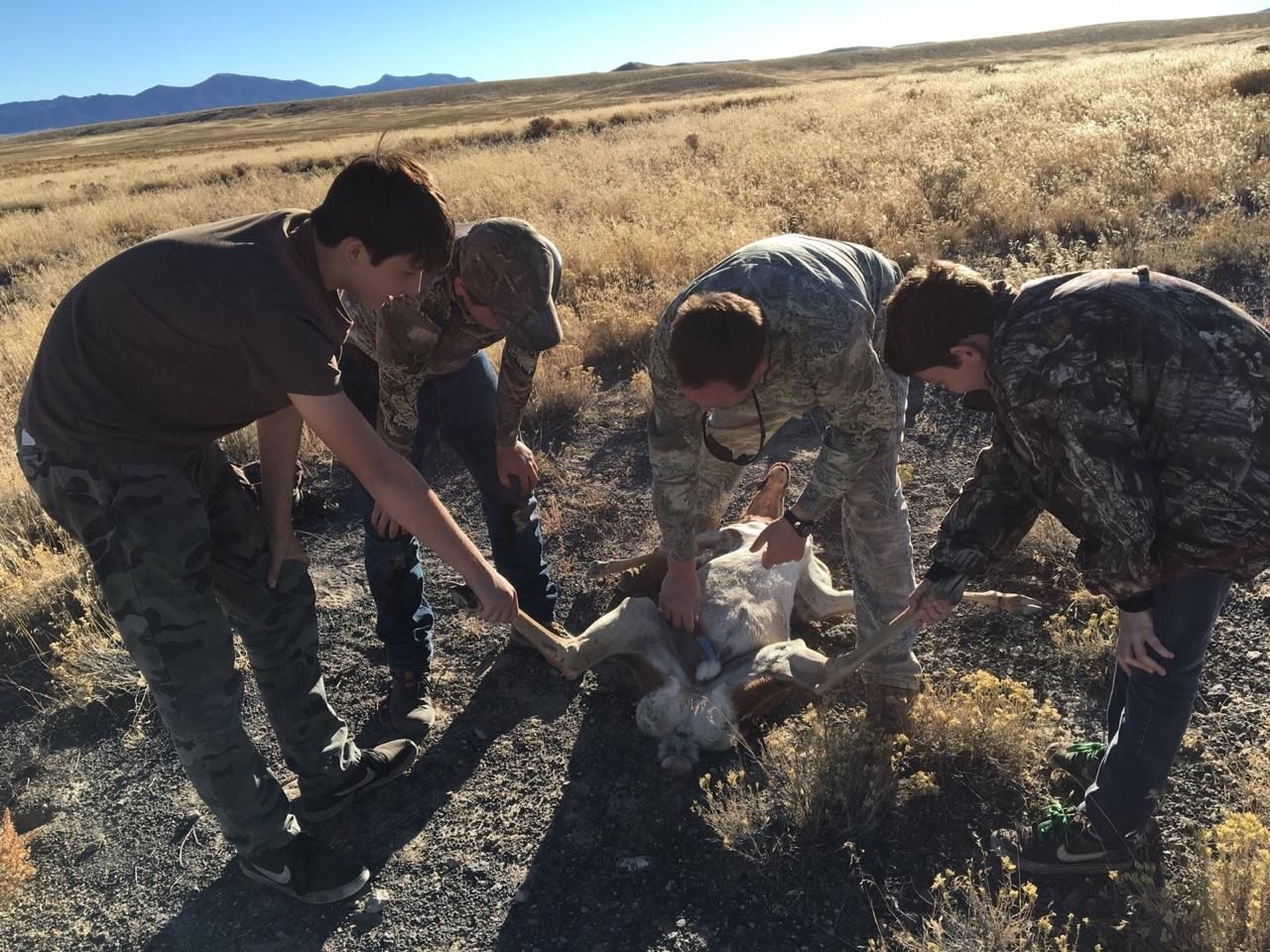 I had both boys gutting their own animals. I'd jump in where needed.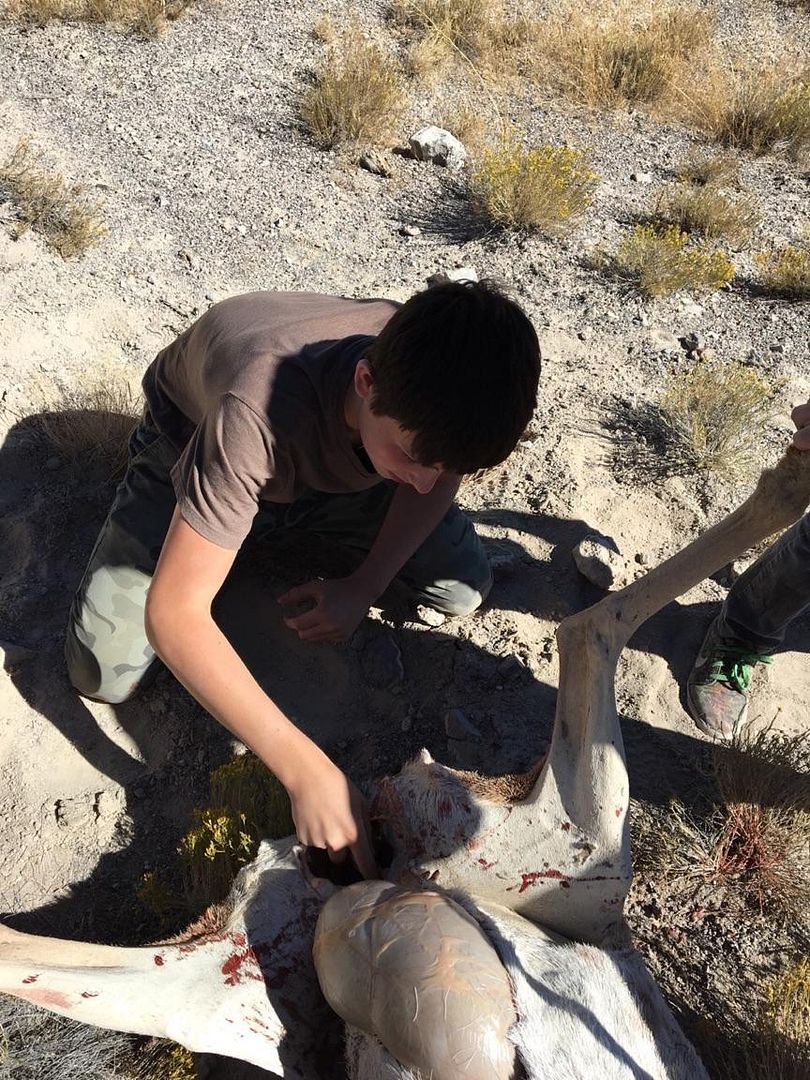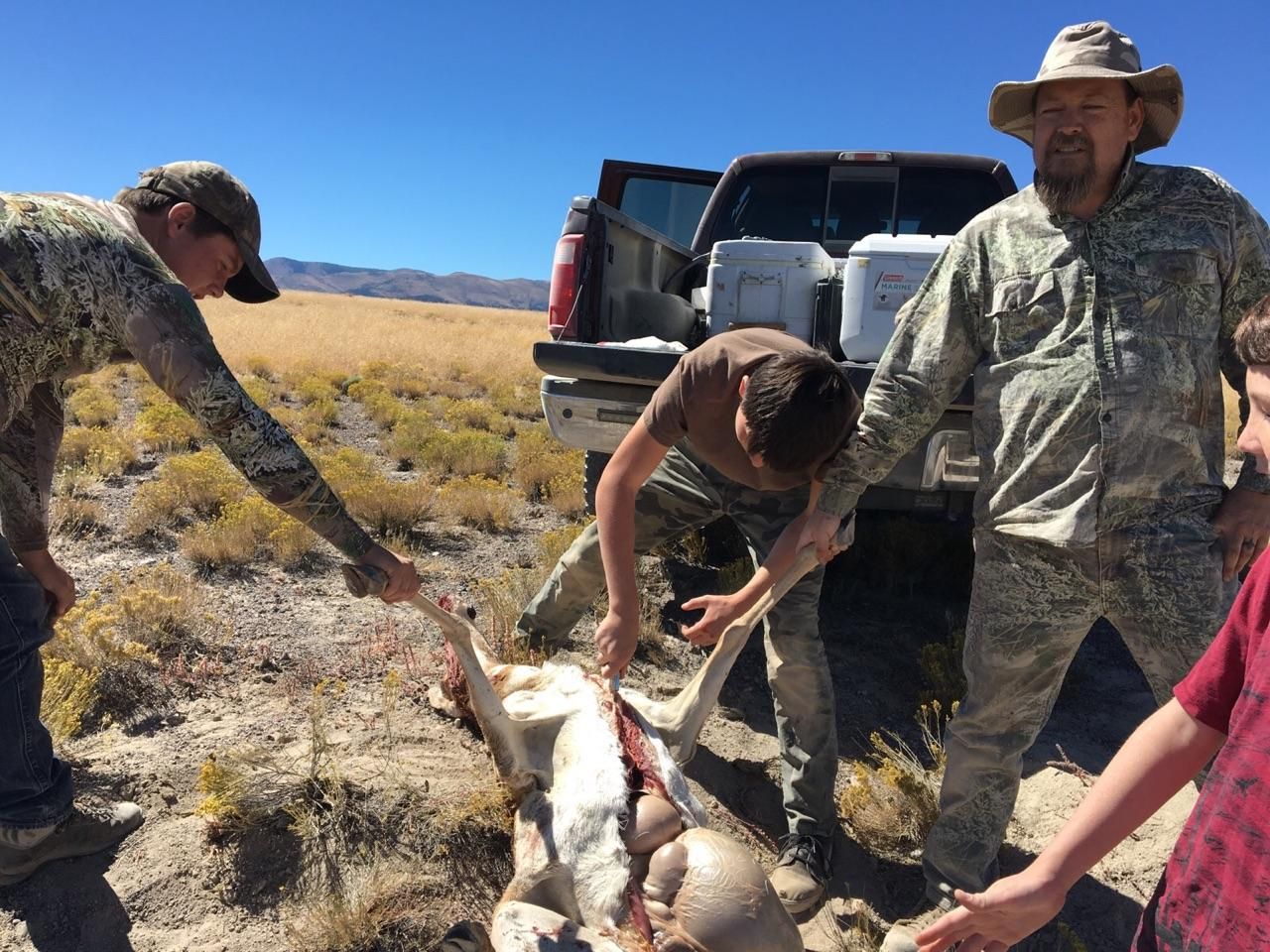 We found a spot with a tree to get out of the sun and they helped each other with the skinning.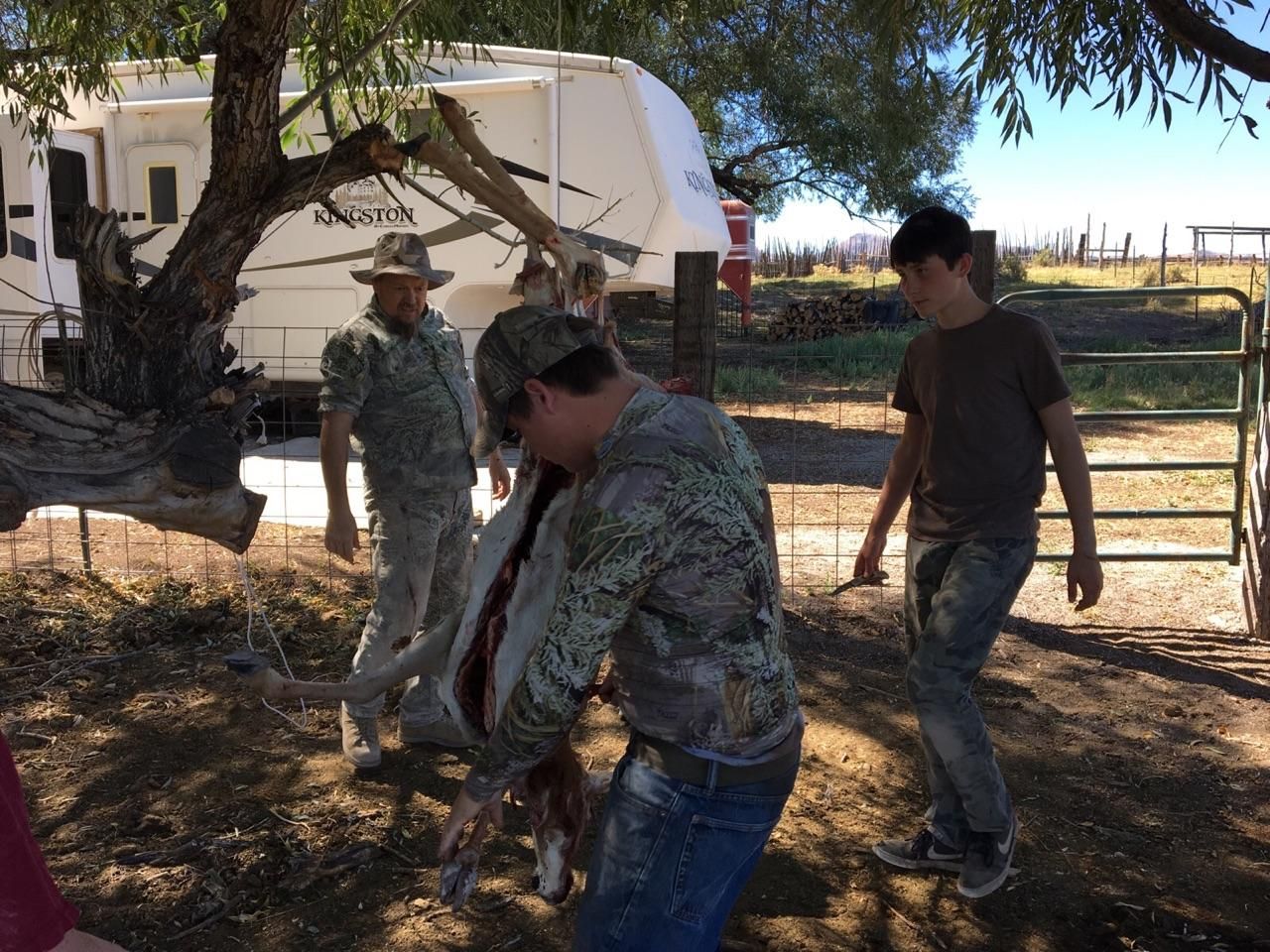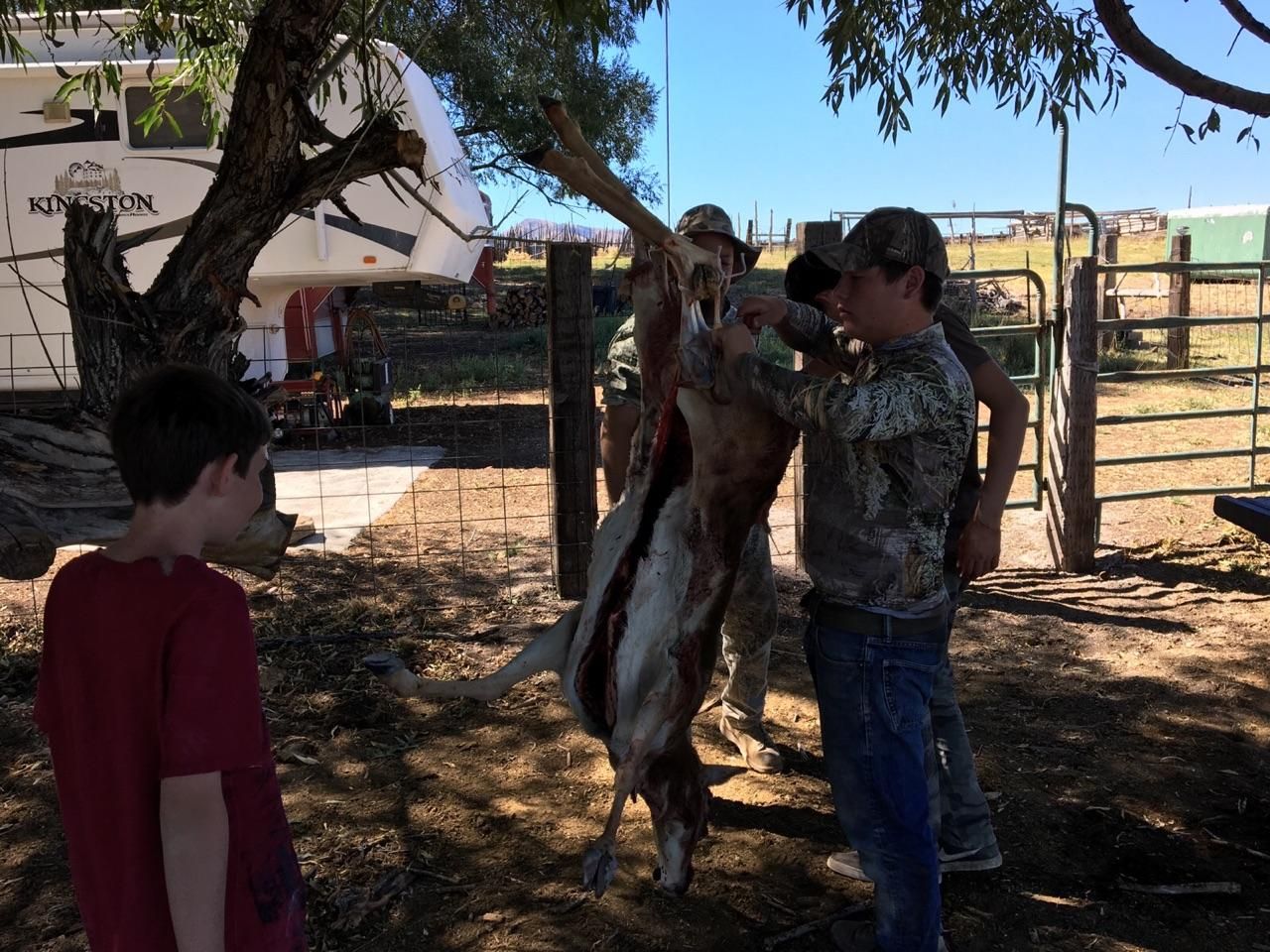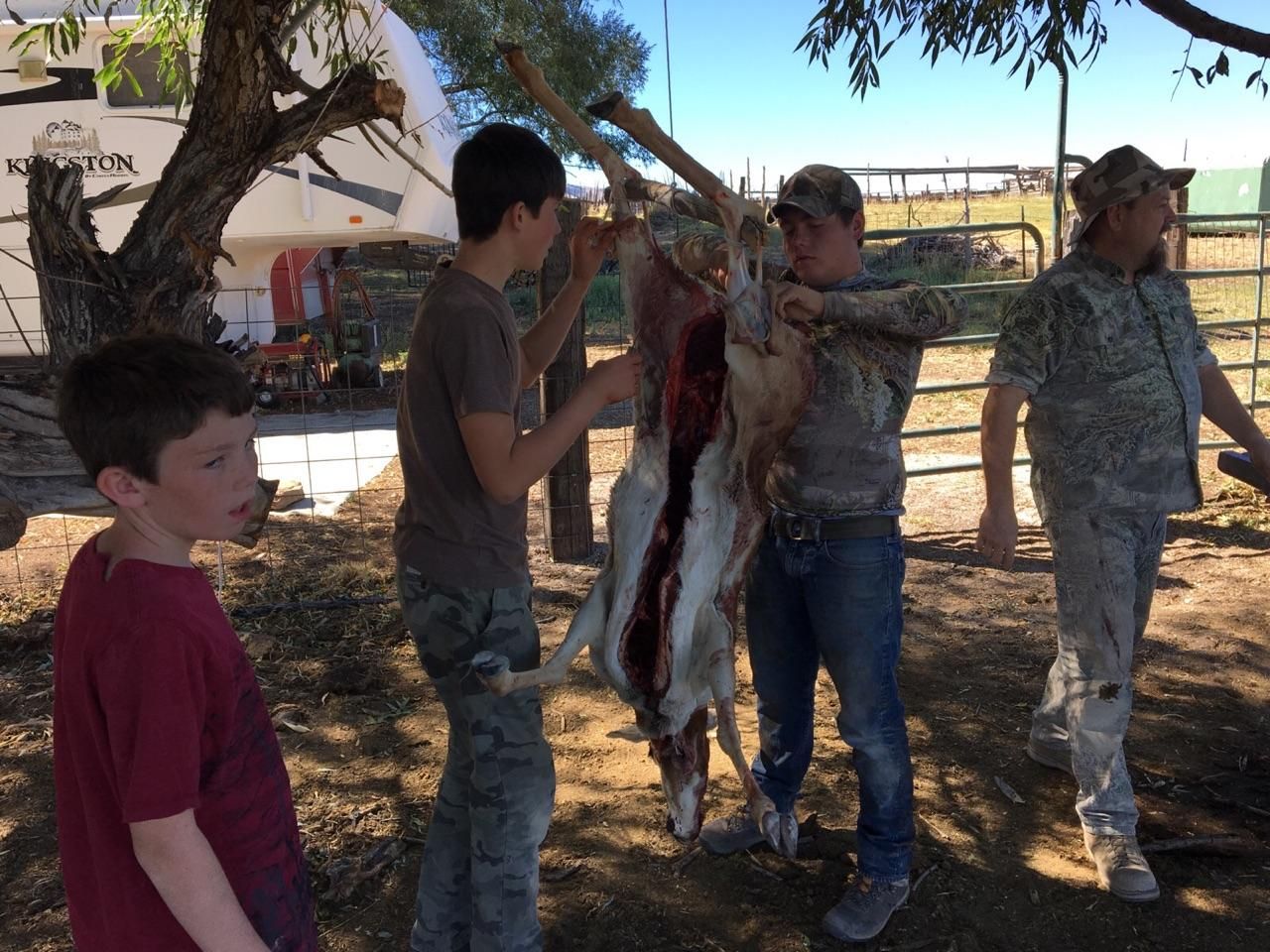 After we finished up we headed out to find Brock a goat. It didn't take long and after a short stalk we were within 250 yards. I told him to hold on the upper third of the body. The shot broke and the goat dropped. I could tell it was a spine shot and told him to run up there. He and his brother ran up and finished her off with another shot. As luck would have it there was a road a little over a hundred yards away.
More photo ops.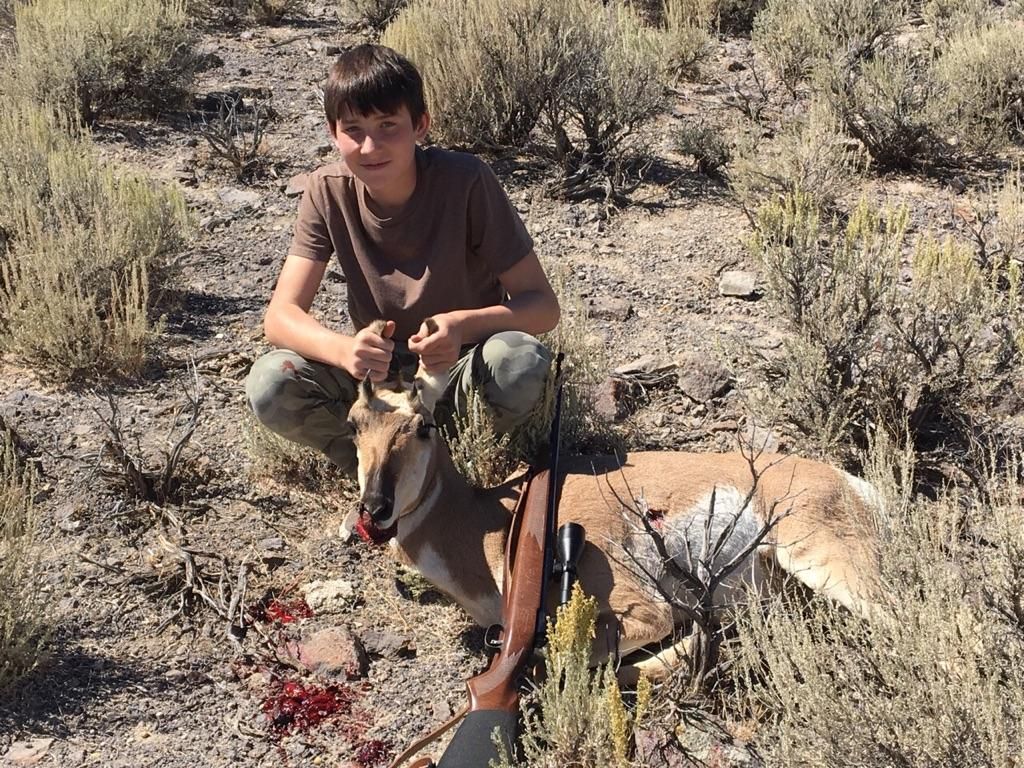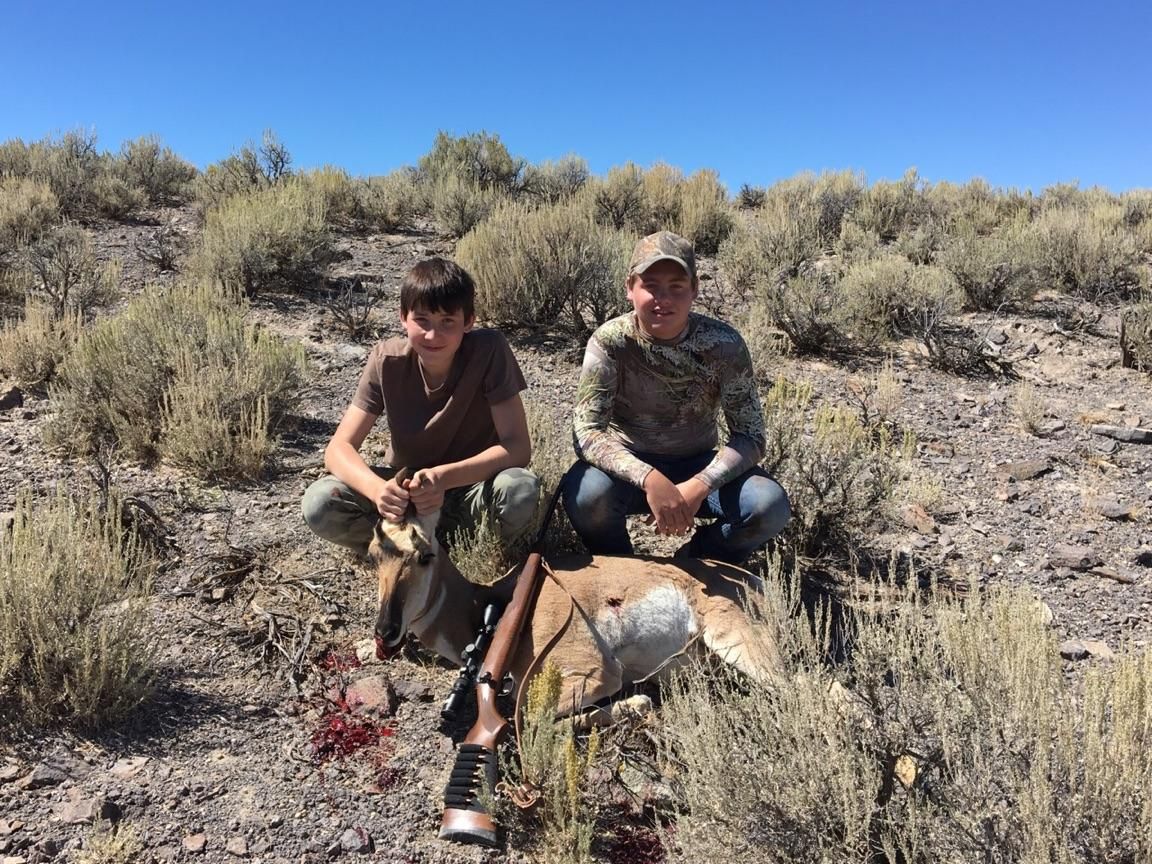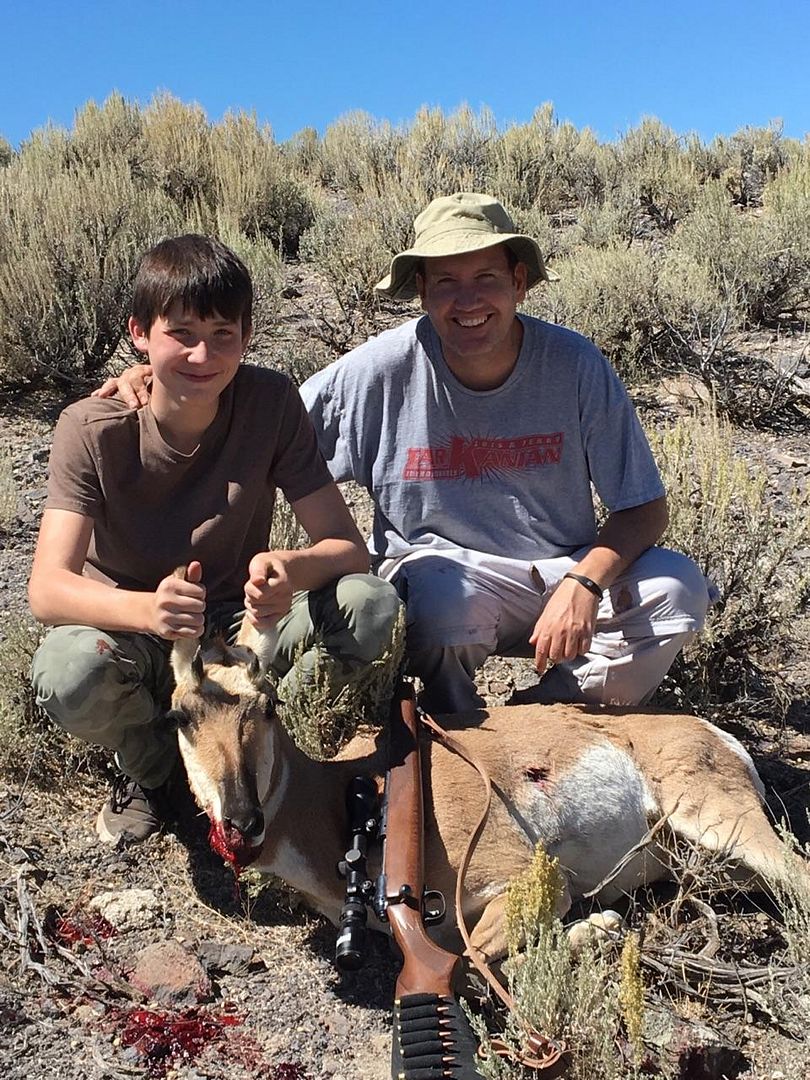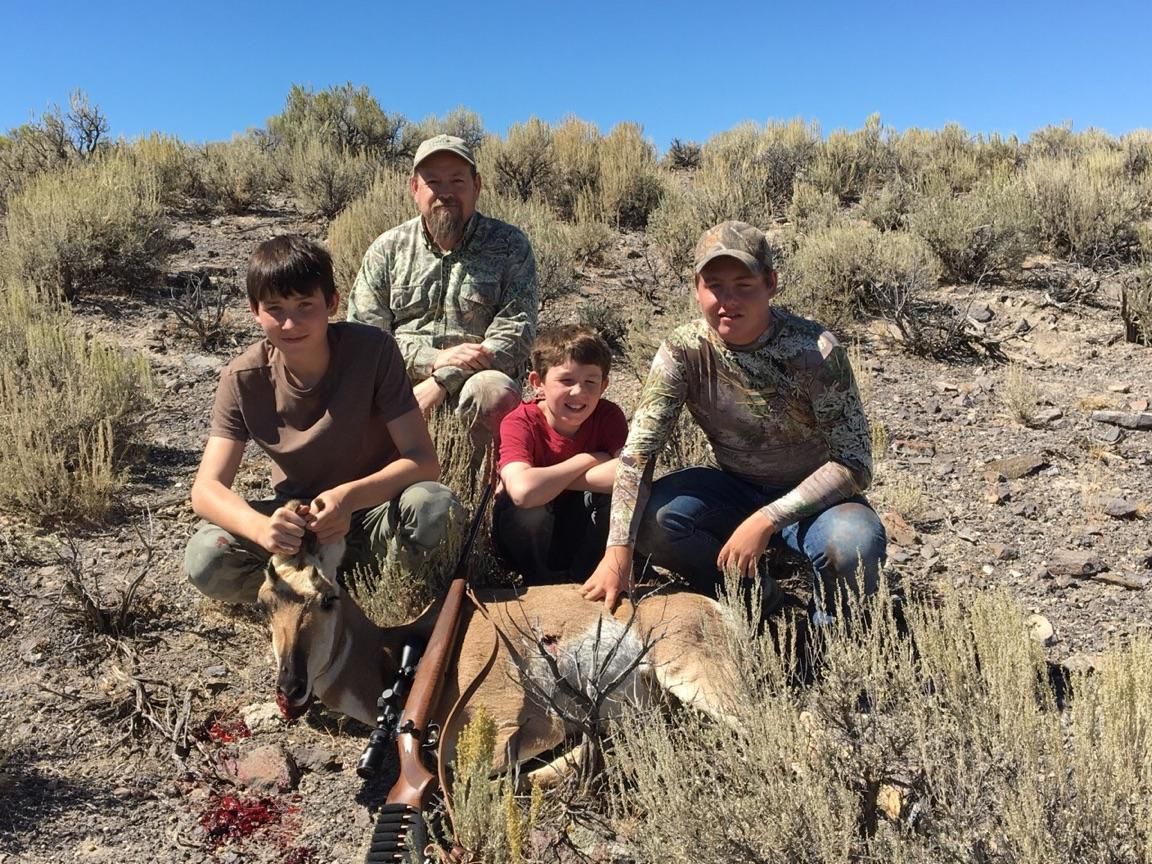 And the work starts all over again.
On one of our stalks Alec heard a noise and immediately recognized it as a rattlesnake. I never heard it with my deaf ears but helped to catch it for a pic and then let it go.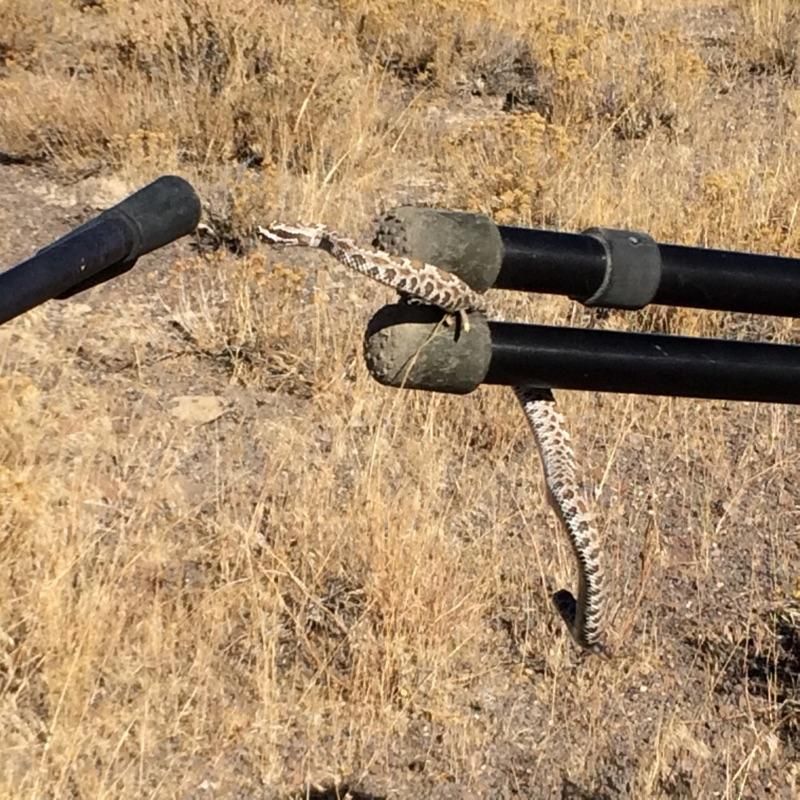 A great time was had by all and hopefully memories were made that will last a life time. I know they were for me.
Glad I could be a part of it all.
Alec and Brock are nominated for Hunter of the Month!