Posted by: RandyDB
Coyote mousing (Scrhimshawed knife) -
04/16/18
09:09 PM
All the Schrimshaw was done by hand, no computer or laser. Hand made tools from dental picks. The scene was take from an actual photo of a coyote mousing in the snow.
Will put name on at no charge
$33.00 shipped continental US.
Make model and description of the knife is below the pictures.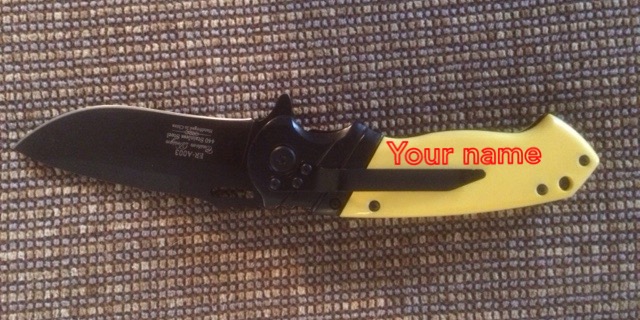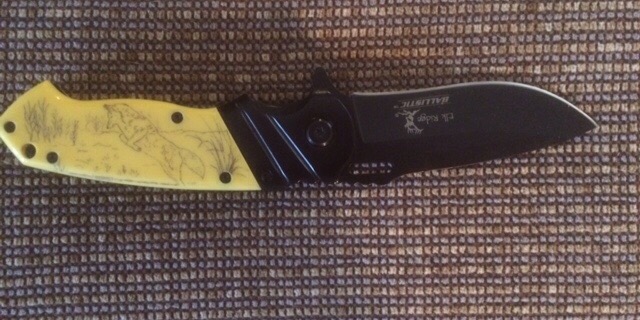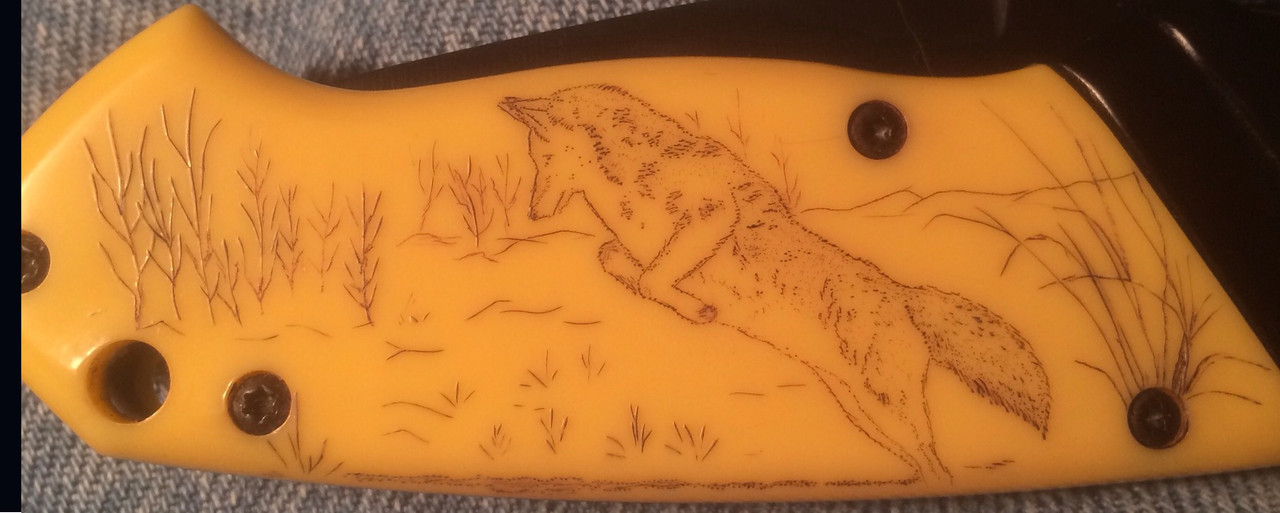 Elk Ridge Ballistic "Subfuscous" Assisted Opening Knife w/ Yellow Handle.
4 3/4" closed
3 1/2" stainless steel blade
Yellow ABS handle
Black stainless steel bolsters
Leather lanyard
Includes pocket clip