Posted by: BoondockOutdoors
"Silent Sleeve" now available in camo!!! -
04/18/10
09:13 PM
The Silent Sleeve is now available in camo. We still offer the Silent Sleeve in the White/Black reversible also.
Pricing for the camo is a $17.00 for the Foxpro FX/GX models, and $14.00 for the scorpion, spitfire and older 416 models will be $16.00..
I can also do a package deal with one camo and one White/Black for $30.00 for the FX/GX , $24 for the Scorpion or $28.00 for the spitfire or 416 versions. This package will be counted as one item for shipping purposes.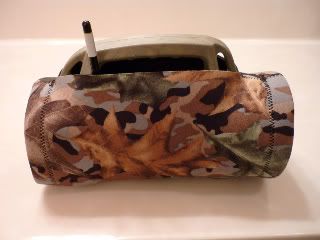 Please see our website for ordering info and shipping prices.
www.boondock-outdoors.com