Posted by:

DesertRam
September 2016 Hunter of the Month -
10/19/16
12:48 AM
Whew, fall is here, and with it more hunting opportunities. During September, eight stories were nominated for Hunter of the Month, including predators, varmints, and a few big game hunts. If these are a sample of what's to come later this fall and winter, we're in for some great hunting! Are you ready? Well, read these stories, pick the one you like the best, and cast your vote. Then get out there in the field and make a great hunting story of your own to come share with us. We're ready!
The HOM nominees for September are...
Wife has a great season!!!
by utah yote
"Bear down"
by jasent
September Sundown
by DakotaBoy
Teach a man to hunt and feed him for life...
by crapshoot
Another New Mexico Oryx
by DesertRam
9/15/16 Micks 3rd Strike
by Pa. Mick
ND PD Hunt on 9-16-2016
by Silverfox
Breaking in the new Foxpro
by H82Miss
The winner of September Hunter of the Month will receive this hand call made by BMeyer of
Turkey River Calls
.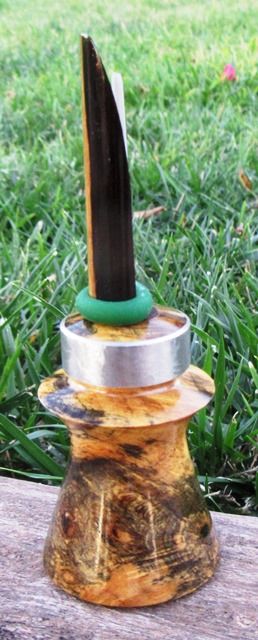 After you have voted, make a quick "I voted" reply. I'll randomly draw one voter to receive his or her choice of a Predator Masters or Mojo camo cap.