Posted by: Switch
A few trips out west with my daughter! -
01/07/16
10:29 PM
Haven't posted much lately, but I decided to load up a few photos from a few hunts.
Headed out after bobcat in November and dropped a few critters before the storm cruised in. The cat came in at night and was dropped with the 204. The coyote came blazing in and never stopped until he met Thumper, my 22-250. A great quick hunt with my buddy Rito.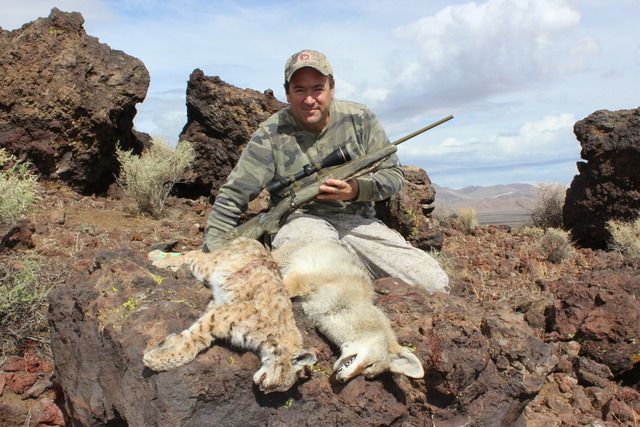 Fast, but not fast enough.
A few weeks later I took a new hunter, Jesse out for a combo day/night hunt. After suffering through some stiff winds and cold temps, during the night hunt, we were greeted with some great calling weather for the day hunt.
We had a pair and a bobcat come in on this stand. I dropped one of the pair and the cat scooted off almost undetected...no shot offered.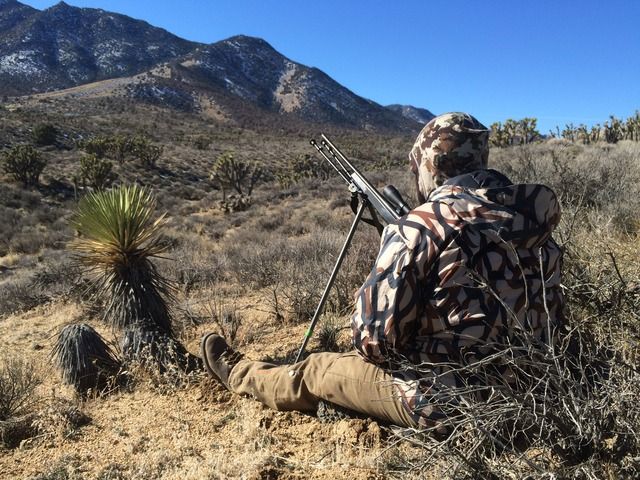 After that we had a hard charger come in and then hold up at 150-yards. The 204 dropped her there.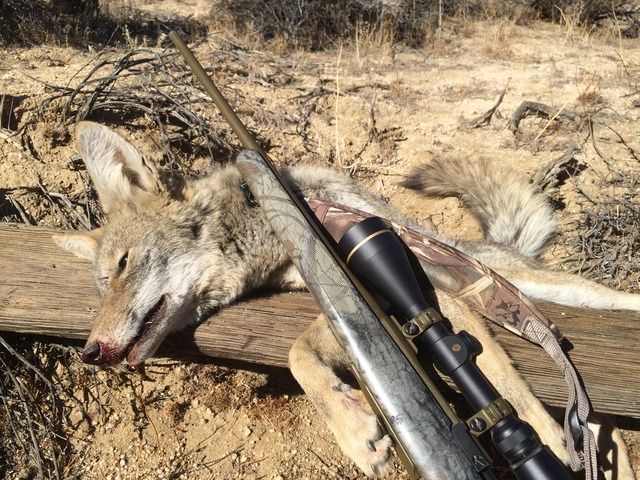 The pair for the short day hunt.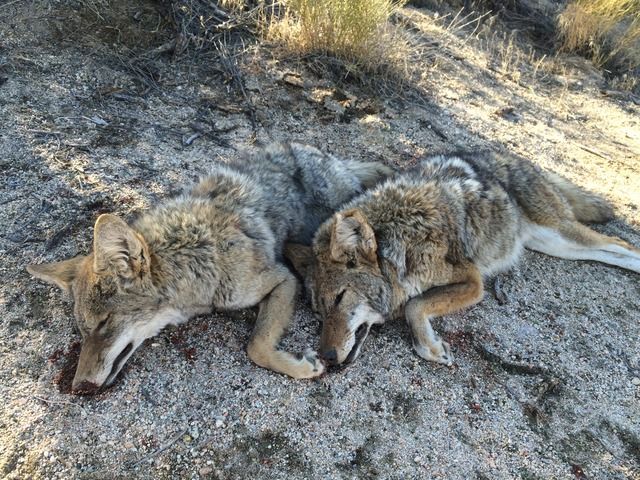 Last week Alyssa booked me for a quick father/daughter hunt. Some of you may remember her from stories of her hunting with me and killing a few predators. This was by far my favorite trip of the year.
We found some new areas and set up early. On the first stand of the day, we had a double come in at about the ten minute mark. Both came in on Alyssa's side and the larger coyote came in close and then turned tail to leave. I stopped him at 100-yards and Alyssa got him in the scope. The second one started following the first one and stopped. We shot at the exact same time and dropped our first ever double. She thought we shot the same animal since she never saw the second one. These photos say it all.
Me and Alyssa with our first double.