Posted by:

DesertRam
June 2015 Hunt of the Month -
07/12/15
05:46 PM
Here we go folks - it's time for you to select June's Hunt of the Month. We all know that hunting action slows down during the summer months, so I appreciate the time taken by this month's four nominees to get out in the heat and get it done, then come tell us all about it!
I encourage all of you to take a camera along on each outing. Get some good photos and then regale us with tales of your experience. Remember, it doesn't have to be a predator hunt, nor does it have to be successful (with a dead critter that is
). The Hunt of the Month is an opportunity for us to celebrate the great outdoors and this wonderful sport we all love. If your story is nominated, then chosen as the winner by voting members, you'll take home a wonderful prize.
Speaking of prizes, there are three in the package for this month's lucky winner. One of our four storytellers will receive the following: a slick little hand call made by custom callmaker jrcampbell; a sturdy coyote drag from fw707, and a camo Predator Masters Hunt and Convention hat. Take a look.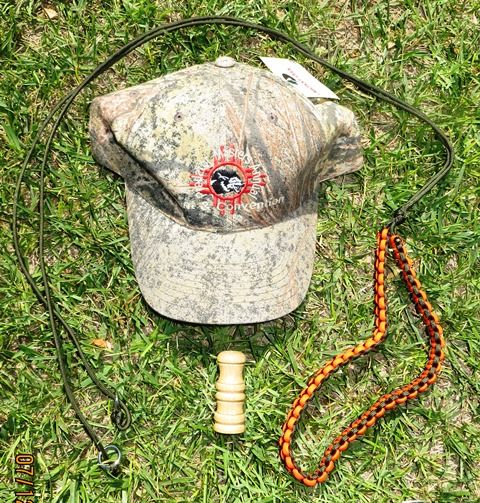 As you can see, Predator Masters' hobbyist call/accessory makers and sponsors sure treat us right.
Don't forget to get in touch with these folks if you need high quality predator hunting gear. Their generosity makes this monthly event possible. Thanks guys!
Now, the vote. Please take a few minutes to refresh your memories by reading the following four stories. You have until Sunday July 19 to cast your vote.
First Double!!! by batman1262
Let he who is without sin... by jf1073
First Fawn Distress Call Kill...First Blood on the 6.8SPC by S2H
Oil Slick by Wile E Coyotie
After you've voted, be sure to reply to this thread with a post indicating "I voted." After voting is complete, and the winner is selected, one voter will be randomly selected to receive his or her own Predator Masters Hunt and Convention hat.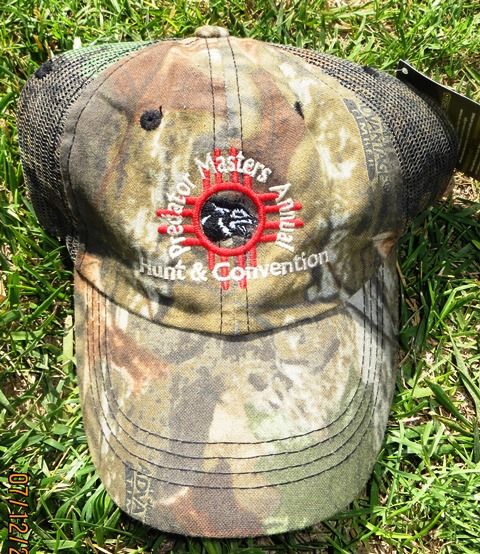 Thanks again to all those who shared their hunts, to those who have donated prizes, and to all of you who take the time to read the stories and cast a vote.